Spirits & Calvados
Emblematic of Normandy, Calvados is an apple brandy of great aromatic finesse characterized by predominantly fruity notes, mild aggressivity, and powerful aromas.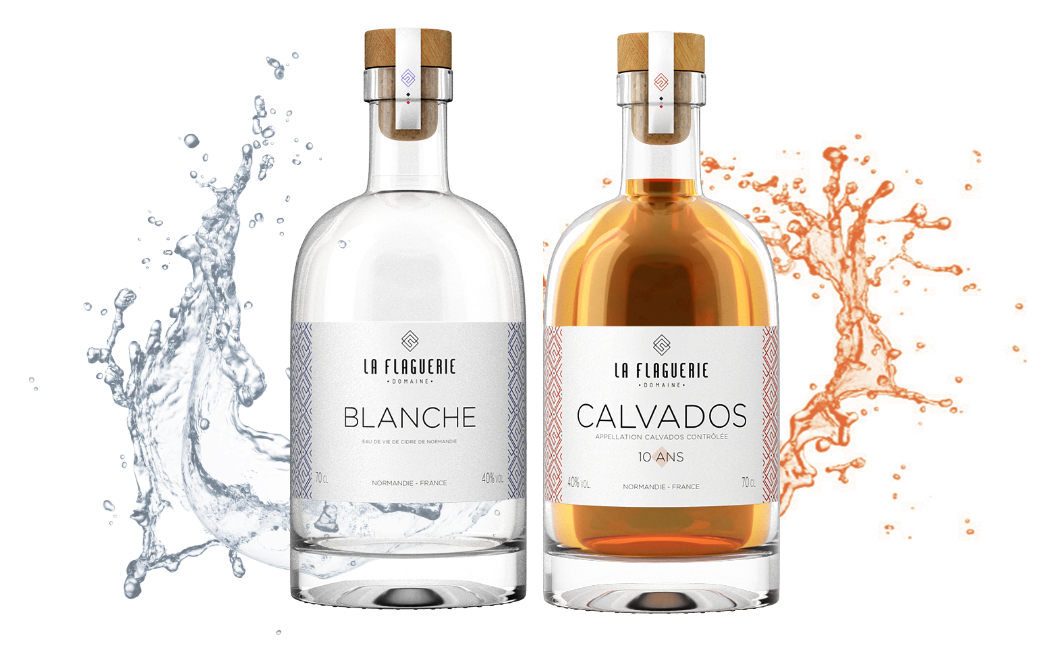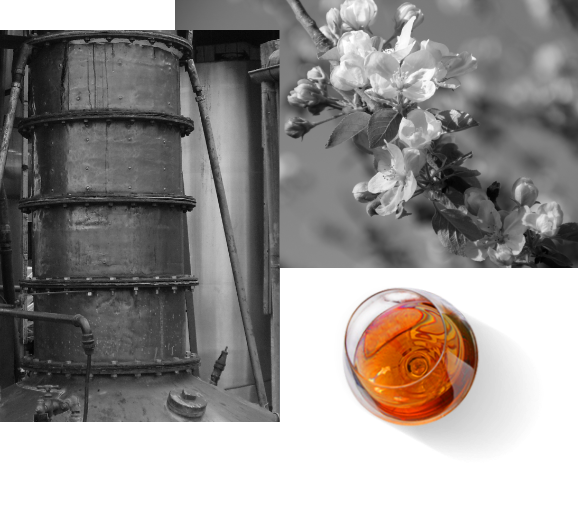 ---
The estate
La Flaguerie is situated at the gateway to the Bessin, between Caen and Bayeux. Here, where the soil is Jurassic marl-limestone, our orchards perch on hills facing south.
Its shallow soil and southern exposure produce fruit rich in flavour and sugar. About fifteen varieties of apples, some sweet, some bittersweet, some tart, go into the composition of our juices, each bringing its own specific character to the mix. The choice to embrace organic farming was made in 1998.
---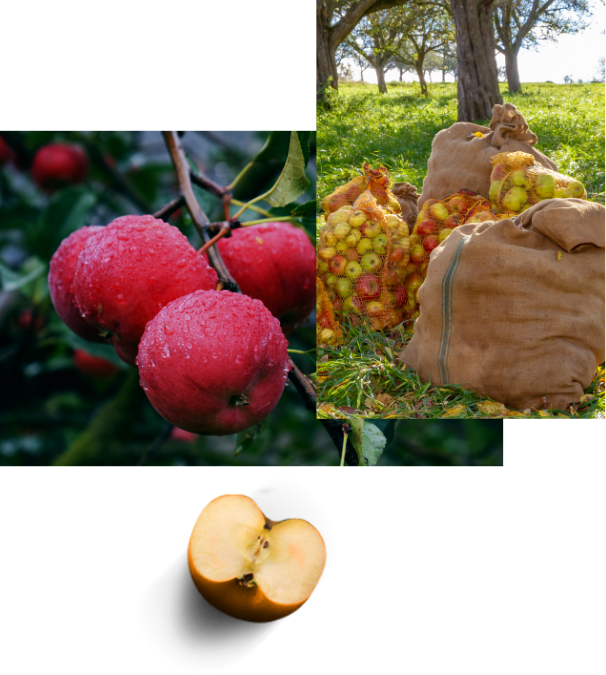 ---
The process : cider for distillation
The apples are washed, sorted, and then crushed and pressed on a belt press to extract the must.
The fermentation in tanks takes a few months – sugar from the juice is transformed into alcohol with the aid of indigenous yeast.
---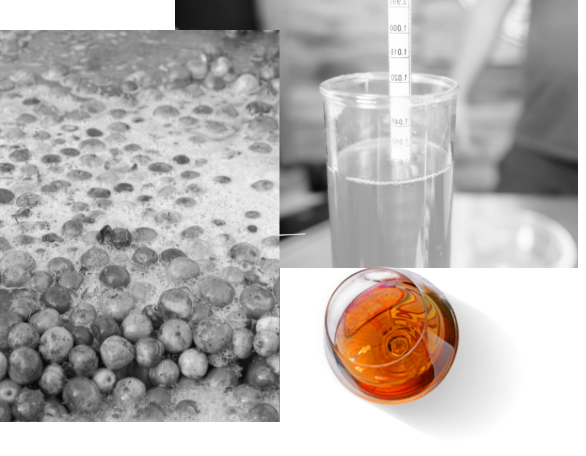 ---
The process : Distillation
The cider is distilled through a column still under the watchful eye of the cellar master.
He selects the heart of the distillation, where the best aromas of the cider brandy concentrate.
---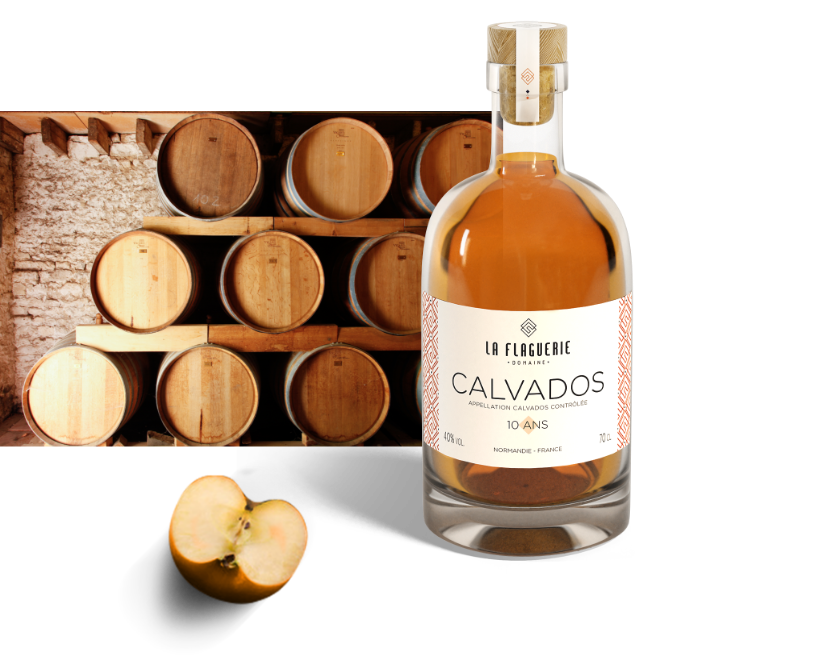 ---
The process : ageing
The apple brandy is aged in 400 litre French oak barrels.
Patience and time mastery are the key to achieving exceptional Calvados.
---