Cider
A product of the terroir rooted in Norman tradition.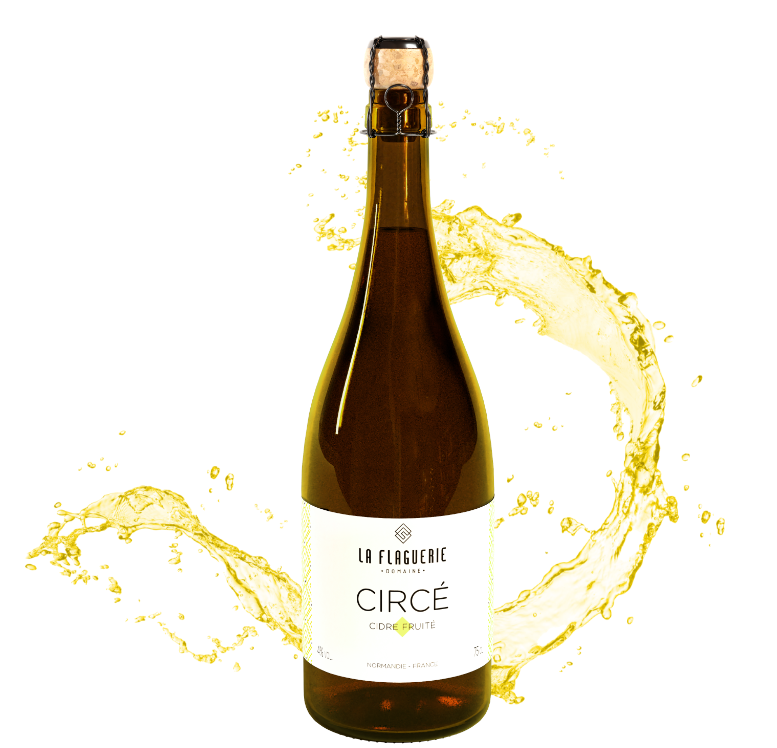 Fruity
Sparkling
Bitterness
Tartness

---
The terroir
La Flaguerie is situated at the gateway to the Bessin, between Caen and Bayeux. Here, where the soil is Jurassic marl-limestone, our orchards perch on hills facing south.
The shallow soil and southern exposure produce fruit rich in flavour and sugar.
---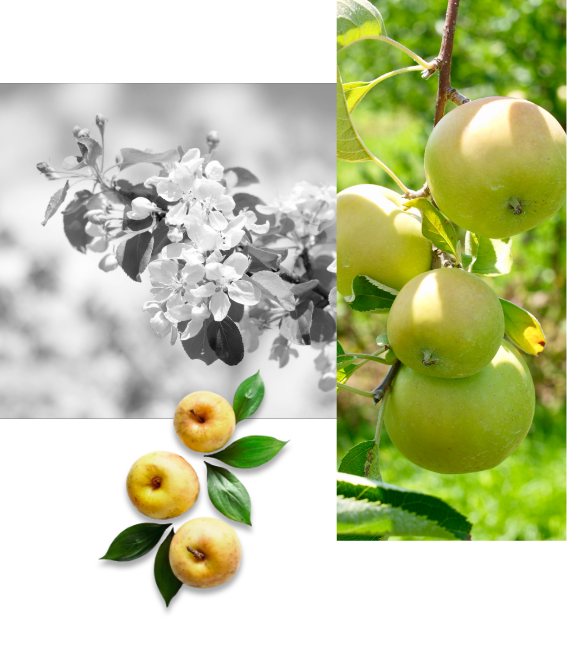 ---
The arboriculture
The apple trees, mostly low stem, are of different varieties; Douce Moën – Marie Menard – Domaine Gros Bois de Bayeux- Judaine – Bisquet- Douce Coët – Binet Rouge – Petit Jaune – to name a few.
Each variety brings its specificity to the making. Since 1998, the orchards have been raised in accordance with Organic Farming, respecting the land and balance of nature.
---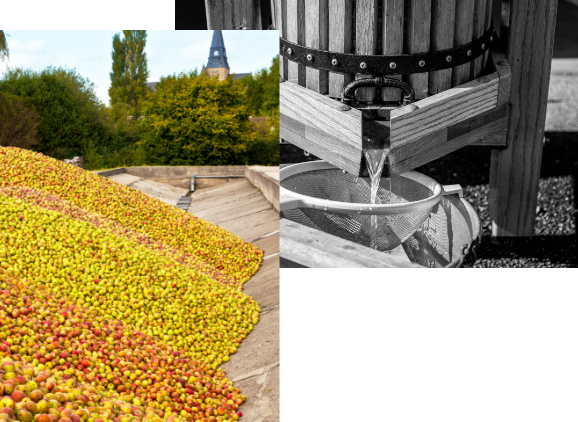 ---
The process
Every year, the apples are harvested from September to November, based on their ripeness. After a manual selection, the apples are crushed then pressed on a belt press.
The juice is extracted without crushing the pits and transferred to large vats where it ferments slowly over the winter under the watchful eye of the cellar master. In the spring, the cider is bottled and the natural "prise de mousse" over the next few months produces a naturally sparkling cider.
---